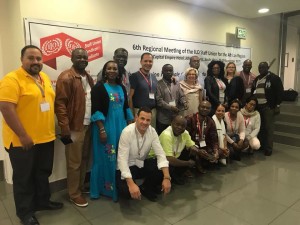 The ILO Staff Union Committee in Geneva, in consultation with the Titular and Substitute members for Africa, organized the 6th Regional Meeting of the ILO Staff Union for Africa in Johannesburg, South Africa, from Monday, 25 September to Friday, 30 September 2017.
This occasion was an opportunity to bring together all the representatives of the ILO Staff Union in Africa and, from headquarters, the Chairperson of the Staff Union, the Substitute member for Africa and the Staff Union Legal Adviser. The opportunity was also taken to invite the leadership of the ILO Regional Office for Africa – represented at the highest level by the Regional Director a.i., Mrs Cynthia Samuel-Olonjuwon and the Human Resources Partner, Mr Nicolas Lopez-Armand – to exchange with the staff representatives. Skype sessions also took place with the full management of the Human Resources Department at headquarters, the Secretary-General of the SHIF, and the Director of Security.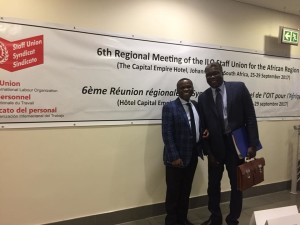 This statutory meeting is held at regular intervals. The general objective of this type of meeting is, inter alia, to enable staff representatives to discuss the socio-professional situation of ILO staff in Africa and share their experiences and concerns. Above all, it is an opportunity for the Staff Union to train the new representatives in the field so that all ILO Staff Union representatives speak with the same voice in Africa, Asia, Europe, the Middle East or at Headquarters.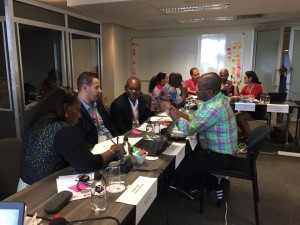 During the five days of the meeting, the staff representatives discussed at length the staffing problems at each duty station. They presented status reports on their country and received comments from the three members of the Staff Union who were present on their deliberations, and also engaged with the ILO Administration at headquarters. A full day was devoted to in-house training on the role and functions of a union representative.
A detailed report will be published and submitted to the highest levels of management. The main issues of concern in Africa are not far from those of all ILO staff: serious security problems; inadequate human resources for organizational purposes; job classification and difficult career development; precariousness (in particular for development cooperation staff); wage surveys based on unreliable methodology, and requiring modifications; and the need to have a health insurance fund for the benefit of its insured persons.